Gulf regional early Childhood Services
Early Childhood Education Training Opportunities
Register Now
Help children Reach their Full Potential
We're here to do the same for You!
Research indicates that outcomes for children are directly related to the quality of care and teaching they receive in their earliest years. In fact, findings are almost uniform in demonstrating significant and meaningful benefits to children when teacher-child interactions are supportive, organized, and cognitively stimulating. It is critically important that early childhood teachers have the knowledge and skills needed to support young children's healthy growth and development.
Your Early Childhood Education Career Matters!
There are many different career choices available in early childhood education. Supporting the healthy development of children and strengthening families is both meaningful and personally rewarding. Whether you are just considering a career working with young children or have been in the field for years and are ready to take your career to the next level, we can you get started.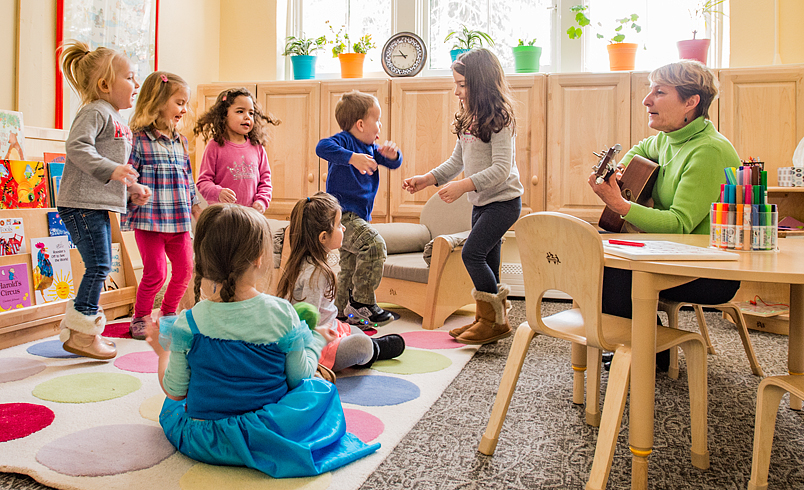 Preparing very young children to enter school ready to learn is no small task.
The training and technical assistance programs offered at Gulf Regional Early Childhood Services are the primary resource in our area for community-based early childhood education training. We provide the essential information that professionals need to improve their skills.  Our educational programs meet the highest standards for continuing education and training, earning our agency the distinction of being awarded Authorized Provider status by the International Association of Continuing Education and Training, the accrediting organization for Continuing Education Training credit (CEU).
GRECS Training Policies
Get the most out of your training experience! 
GRECS Training Legend
Learn more about CDA, CCDF, DHR training categories and more!
Need A Transcipt?
Complete the online form to request a transcript of the GRECS training classes you've successfully completed from October 1, 2010 to September 30, 2017. All classes from October 1, 2017 to present can be accessed through your Student Profile.
Mandated Reporters Interactive Training
Any person working with children in Alabama is a mandated reporter of abuse and neglect. This FREE online training will answer your questions about who is required to report, how to recognize abuse/neglect, and how and when to report it. At the successful completion of the course, you will be given the opportunity to print a verification of training credit. Keep this verification with your training records!
Do I need a certification to work with children?
There is not an official "certification" that allows you to work with children in Alabama. However, there are minimum education & training requirements that you must meet. We can help you meet those requirements through our training programs! Learn more details about Alabama's education and training requirements through the Alabama Department of Human Resources Licensing Requirements pages 40-42.
What Participants Are Saying
"I strive to make myself better so I can help someone else. Such a great program and I would love to come back and also will tell others about this program."
"All the presenters were very sweet and made the learning process very fun! Not only did I learn things to take to the daycare, I've learned things that I can use daily with my own baby."
"I feel more prepared and equipped to implement the information presented through this training."
Scholarships Are Available!
T.E.A.C.H. Early Childhood® ALABAMA is a scholarship program that was developed to increase the level of education and effectiveness of early learning professionals by making the educational process more affordable, increasing wages, and reducing staff turnover rates. Scholarships are currently offered for the CDA (Child Development Associate) Assessment Fee, Associate Degrees in Child Development and Early Care and Education, and Bachelor Degrees in Child Development and Early Care and Education.
Alabama Pathways Professional Development Registry
Alabama Pathways is a resource to provide a path to support and advance the best practices for those who care for and teach children from birth through 12 years. Caregivers, teachers, directors, and other support staff will find benefit from Alabama Pathways being a single, web-based location designed to collect and preserve credentials, education, awards, and completed trainings. Programs that are licensed and/or participate in Alabama Quality STARS are required to be enrolled in Alabama Pathways.