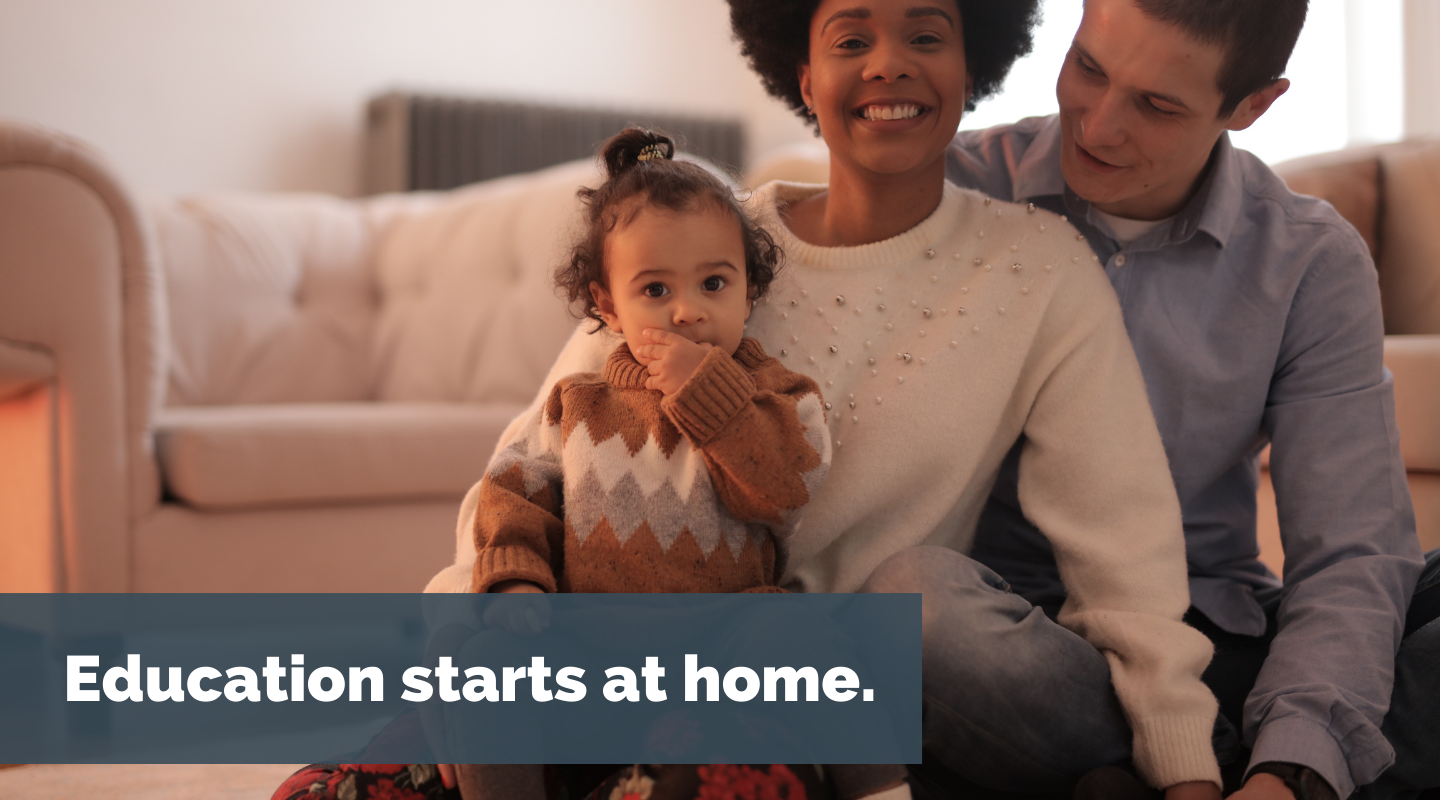 You are your child's first teacher...
During the first years of life, almost everything a child learns depends on experiences that happen in the course of everyday family interactions and experiences. The way you touch, look at and talk with your child from earliest infancy affects his physical, cognitive, social and emotional development. These experiences also affect how your child's brain develops.
Your role as a parent is vital...
Did you know that babies are born with 100 billion brain cells? As they begin to experience the world, the cells connect into networks. The connections that are made by the brain in the earliest years of life and are used will become permanent, but other cells will disappear in time. The repeated experiences of daily life – those arousing joy, curiosity, fear, anger or other emotions – will likely have long-term effects on your child's willingness and ability to learn. That is why your role as a parent is so important!
You are an important part of what we do...
Gulf Regional Early Childhood Services seeks to empower you as your child's first teacher by supporting your parenting skills with information and education. On this page, you will find downloadable and printable resources, as well as links to other sites that you might find useful. Knowledge is powerful and staying informed about what your child needs to thrive in the early years will give you confidence and have a positive impact on your child's early learning.
Resources for Parents and Families