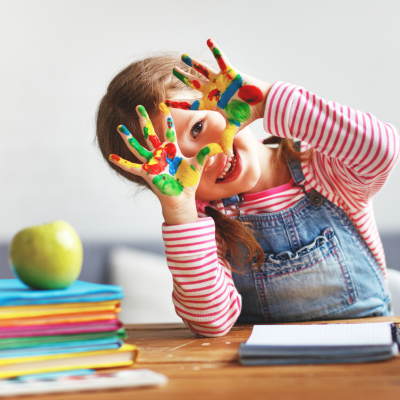 6 Things to Look for When Choosing A Childcare Program
As a seasoned early childhood educator, I understand the vital role that a childcare program plays in a child's development and overall well-being. Choosing the right program can be a daunting task, but with the right information, you can make an informed decision for your child.
Here are six key factors to consider when selecting a childcare program for your little one:
1.Licensing: Licensing by the Alabama Department of Human Resources is a crucial first step in ensuring your child's safety and well-being. By verifying that a program is licensed, you can rest assured that they are operating within the guidelines and standards set forth by the state.
2. Safety: Safety should always be the top concern when it comes to your child. Programs that have strict safety protocols in place, such as thorough background checks for staff members and regular safety inspections, help to provide peace of mind. It's also important to make sure that the program has emergency plans and that staff members are trained to handle emergencies effectively.
3. Cleanliness: A clean and healthy environment is essential for a child's overall well-being. A program that is regularly cleaned and sanitized, with adequate facilities and equipment for handwashing and hygiene, will help to prevent the spread of illness and promote a safe and healthy environment for children.
4. Collaboration with Families: A great childcare program should have strong partnerships with families. This means keeping families informed about their child's progress and involving them in decision-making. Programs that offer regular parent-teacher conferences and encourage parent involvement in the classroom help to build a supportive and collaborative community.
5. Experienced and Trained Teachers: The quality of care and education that your child receives is directly linked to the experience and training of the teachers. Teachers with experience working with young children and who have received training in early childhood education are better equipped to provide high-quality care and education that supports your child's development and well-being.
6. Age-Appropriate Environments: The environment in which your child spends their day should be designed specifically for their age group. Classrooms and outdoor play areas that are stimulating, safe, and encourage exploration and learning provide a supportive and nurturing environment that helps children grow and develop.
By keeping these six key factors in mind, you can be confident that you are choosing a childcare program that will provide your child with a safe, clean, and nurturing environment that supports their development and well-being.