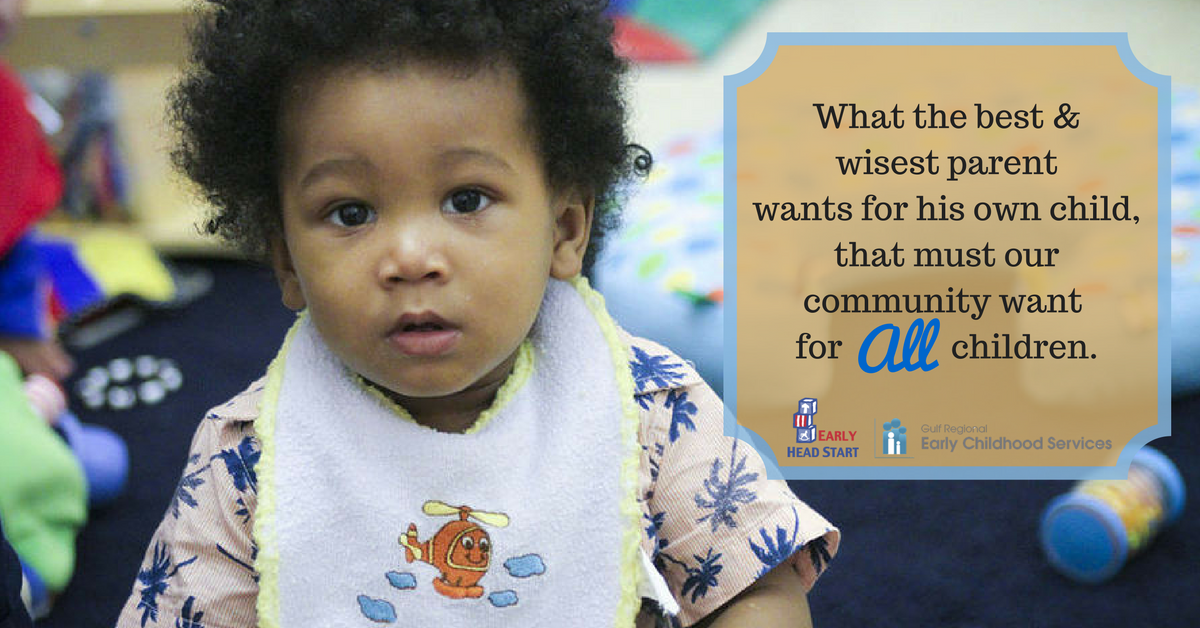 According to the Early Head Start National Resource Center in its publication, The Foundations for School Readiness: Fostering Developmental Competence in the Earliest Years, "The foundations for school readiness are clearly set in the earliest years of life, and through significant relationships, babies and young children acquire the skills that are necessary for competence in all areas of development and later success in school. When they receive the nurturing, responsive, loving care that inspires their initiative, curiosity, and hunger to learn— along with the trust, security, and self-confidence required to buffer the struggle of new challenges — children develop the skills to be fully equipped for success in school and in life."
A primary goal of Early Head Start Mobile is to ensure that infants and toddlers receive the type of safe, healthy, emotionally secure and intellectually enriched early start in life that will serve as a solid foundation for future success in school and in life. Our educational practices are firmly based on established child development principles and widely recognized, research-based best practices for infants and toddlers.
High quality infant/toddler care is like no other. It is a special kind of care. It requires: highly trained staff who understand infant and toddler development; high quality environments that support children's healthy growth and skill development; and, close relationships between staff and children and between staff and children's families.
Early Head Start Mobile! program policies support quality care by ensuring that the following practices are in place:
Apply for Early Head Start Mobile